I have never been so relieved to have decided to take a vacation week. QC got SICK this week. The poor little boy couldn't keep anything down. Before he got sick we did have a great time hanging out together.
The new sensory box for Mardi Gras/St Patricks day is a hit!
Contains:
Green Gems
Shamrocks
St. Patrick table scatter
Masks
Hats
Necklaces
Coins
That's a total of $8 for everything here!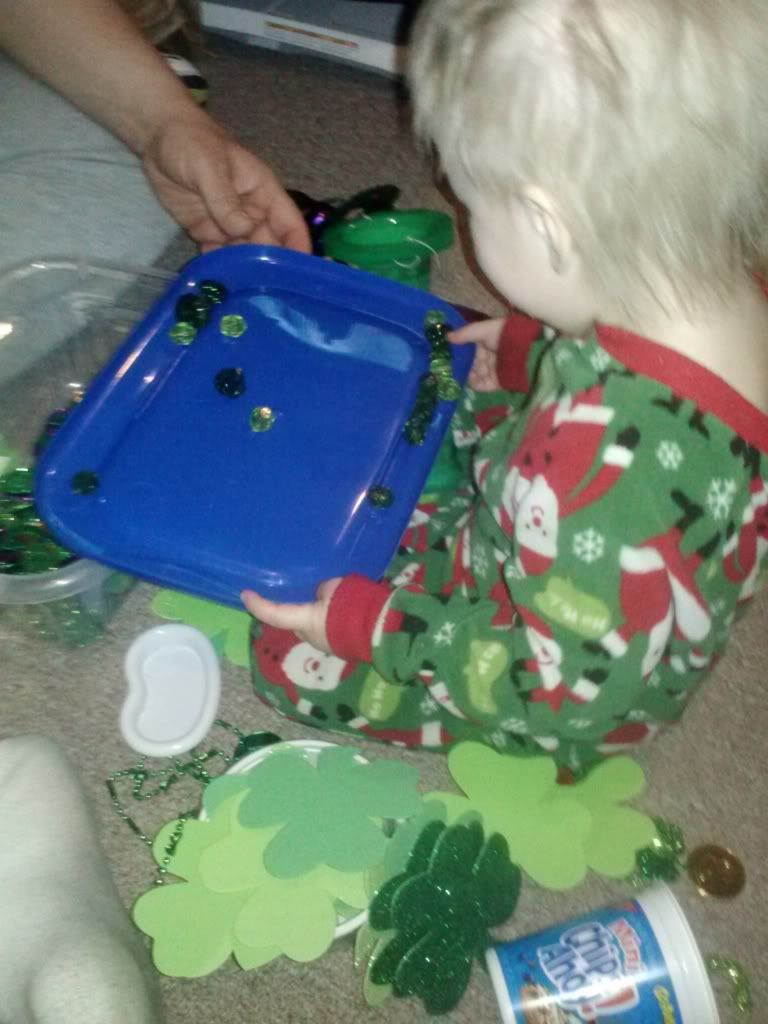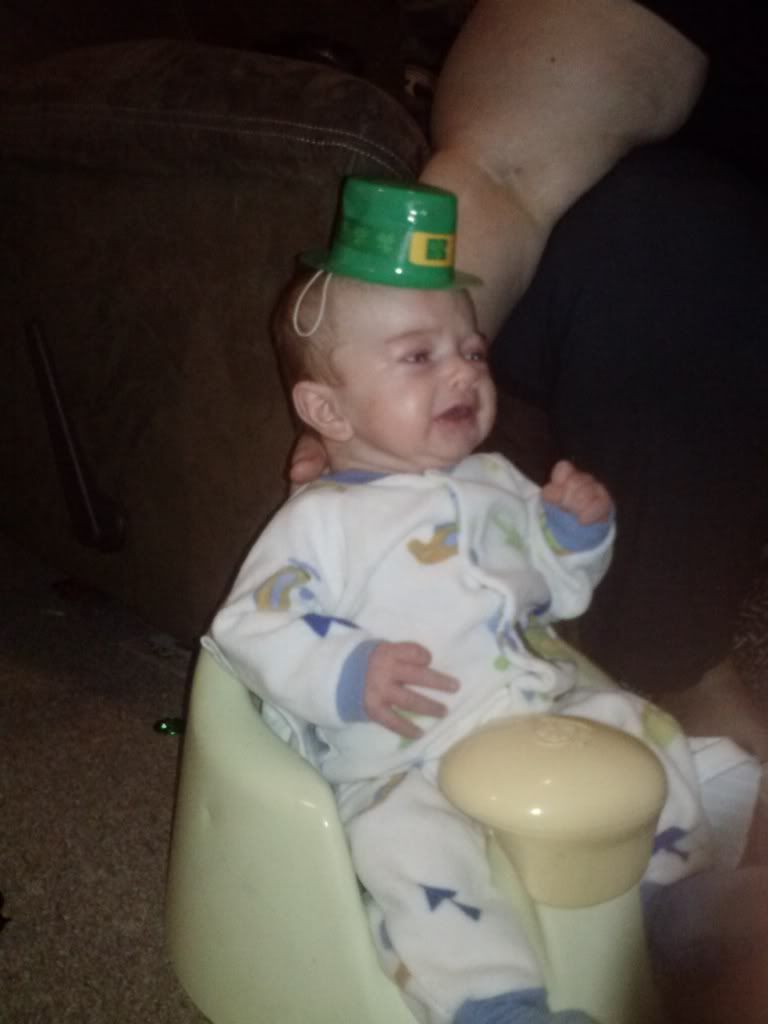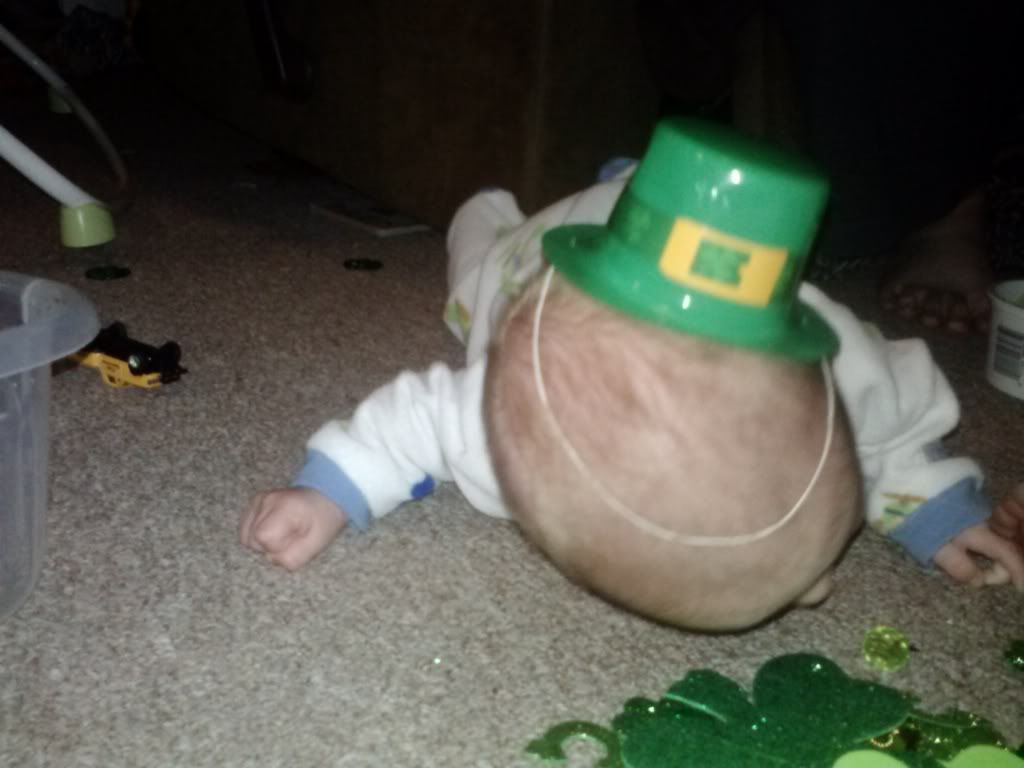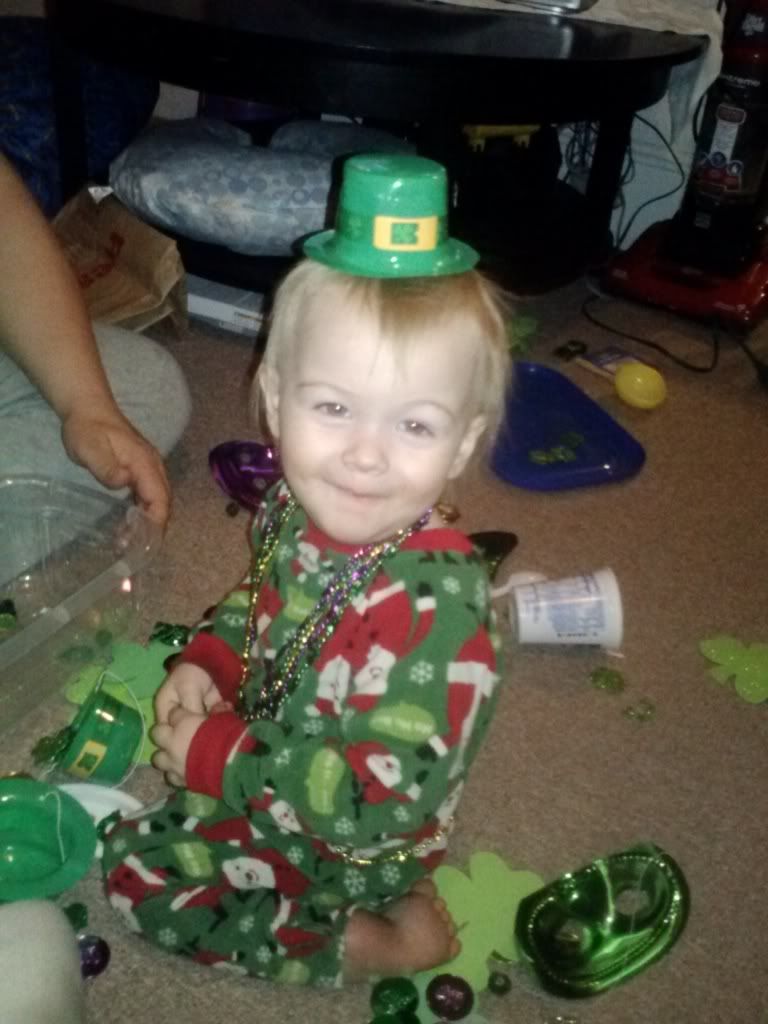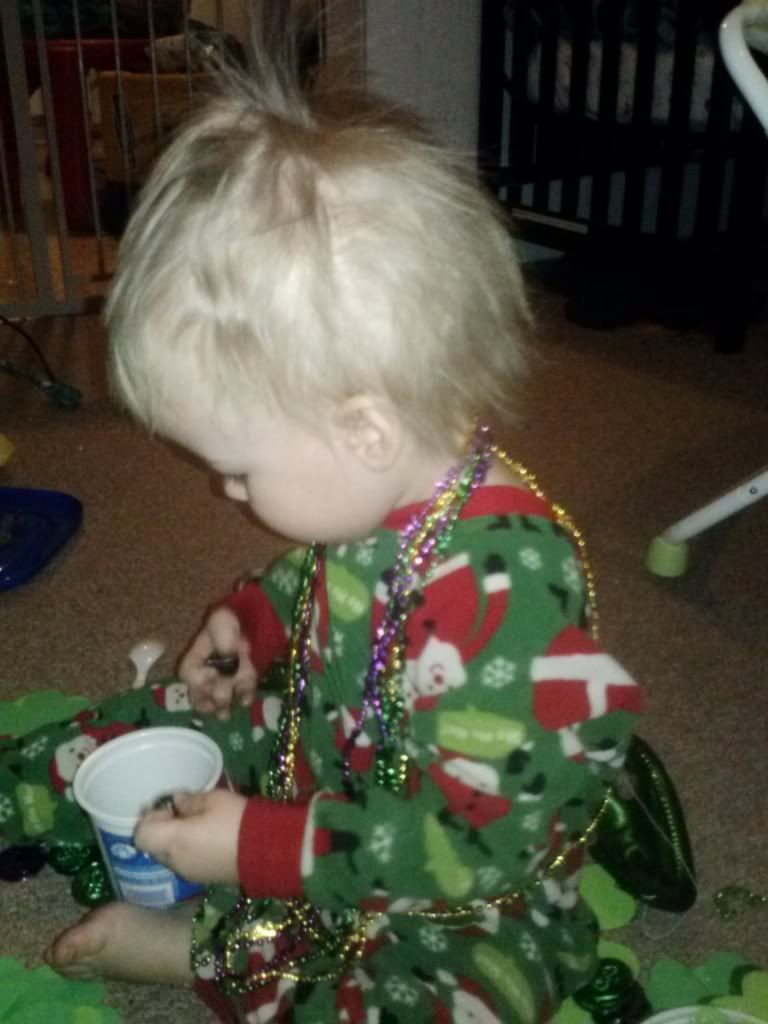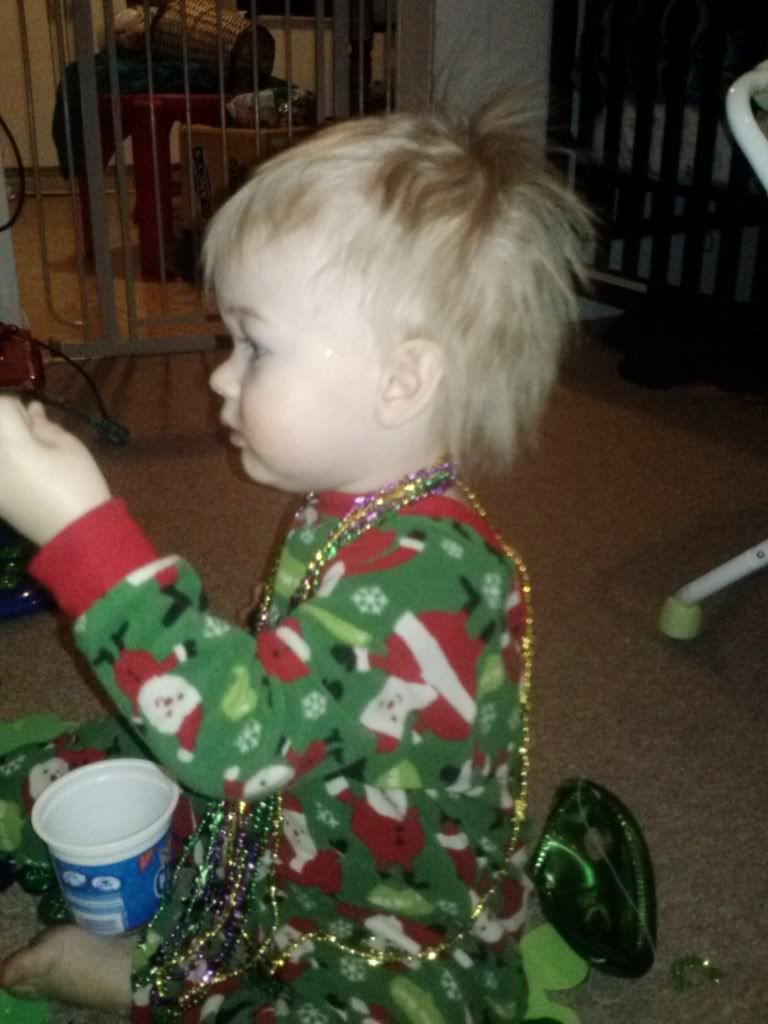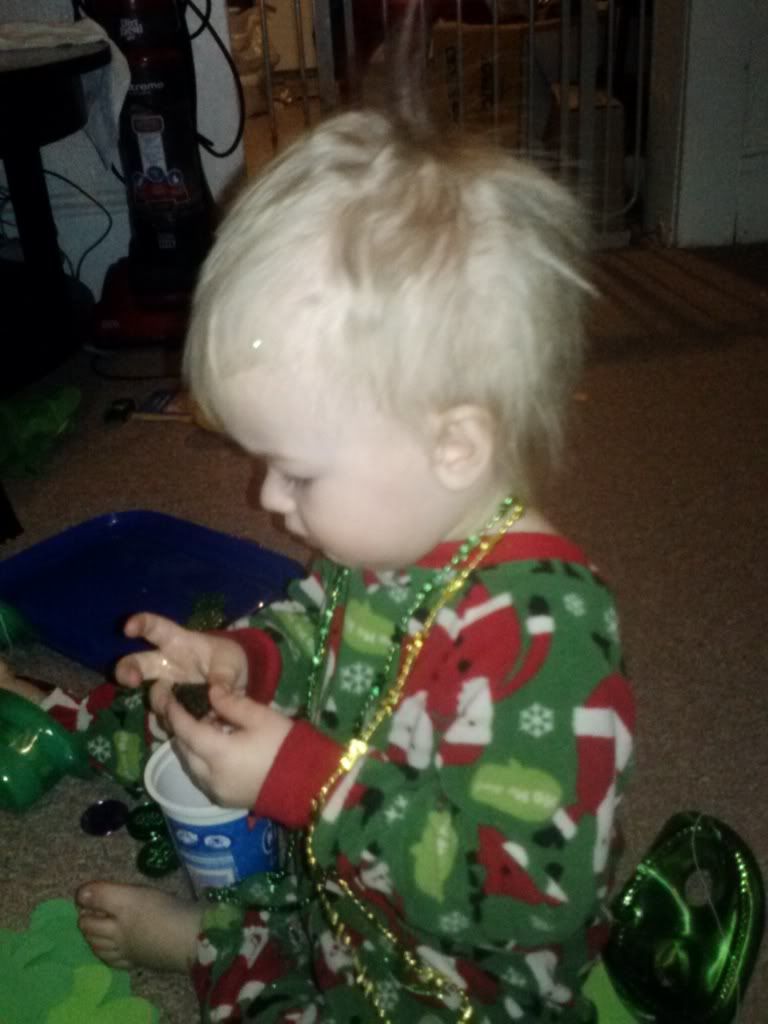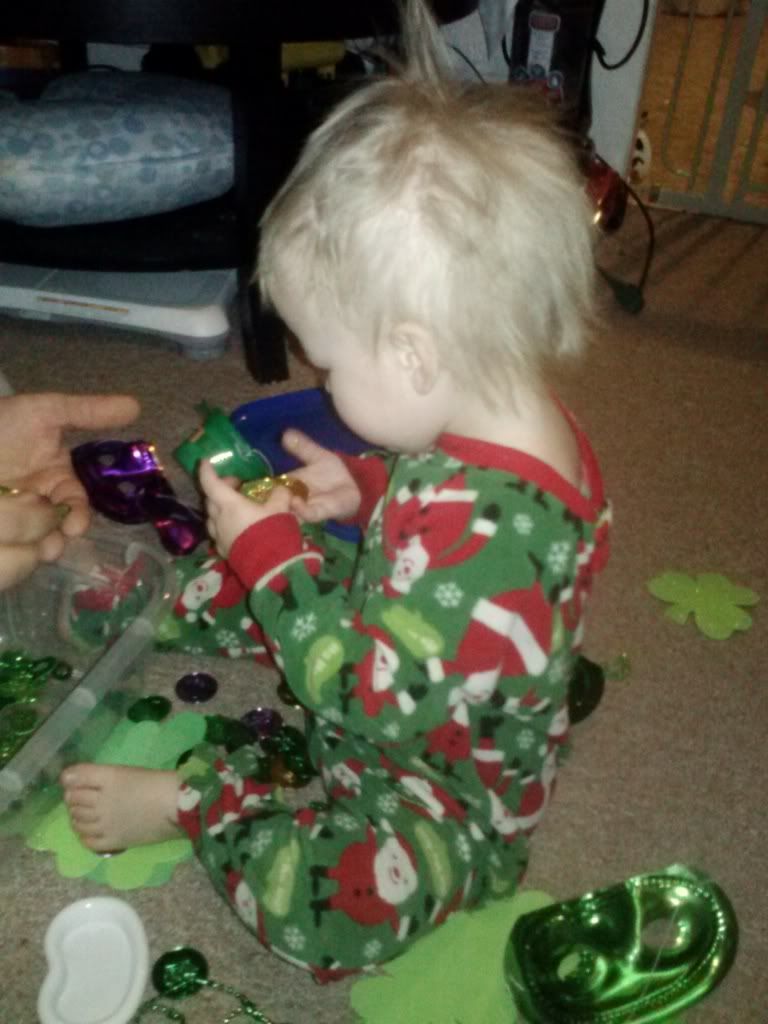 This all dissolved into this:
QC stayed like this for most of 2 days. He was so miserable. He is starting to bounce back so next week will go as planned. Bring on the D's!